2017 Kia Soul Consumer Guide Automotive Best Subcompact Car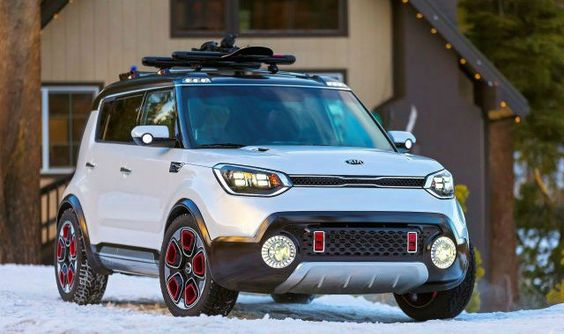 This groovy Kia Soul is making noise with the Consumer Guide® Automotive for the third straight year, again claiming the award for the Best Buy of 2017 for Subcompact Car. The unique exterior wasn't the only thing that made it a winner in the Subcompact Car Segment. This car won the hearts of the Consumer Guide® for its impressive and spacious interior and fantastic fuel economy with a combined 28 mpg – among a long list of other spectacular features.
Price and value are majors factors for the editors at Consumer Guide Automotive®, who have up to 20 different vehicles in the running for this award. An award of this nature is important to the Kia brand, and to shoppers looking to find a reliable vehicle with reasonable fuel economy and a roomy interior.
"People gravitate toward the Soul because of its head-turning style, extensive feature content, and excellent value. Its practicality makes it a perfect fit for just about every type of lifestyle, " stated Vice President of KMA, Orth Hedrick. Observed the third consecutive award for this vehicle, the Hedrick recognizes that the Soul's continued title of 'crowd favorite.' "We anticipate its popularity will surge to new heights," he concluded."
To test drive this awesome car visit Phil Long Kia today!